June 17th 2020 - Ground-breaking ceremony for new PCG headquarter
---
We have decided to move ahead with our investment in building a new headquarter for PCG, despite the current economic downturn due to the Corona pandemic. Our new facility is just about a stone throw away from our current location. We are looking forward to moving in by August next year.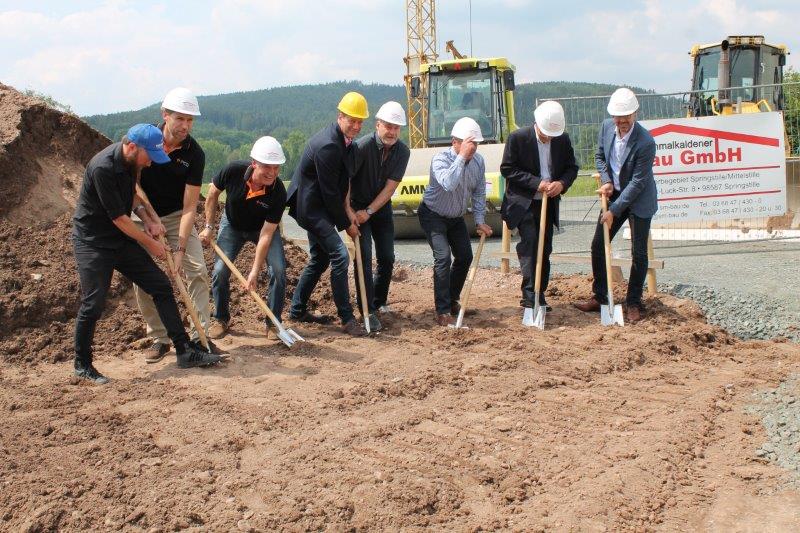 (from left: Robert Ilgen, Christian Ilgen, Dr. Frank Ilgen, Steffen Thein, Eckard Dietsch, Holger Storch, Karl-Heinz Einhäuser, Enrico Elberskirch)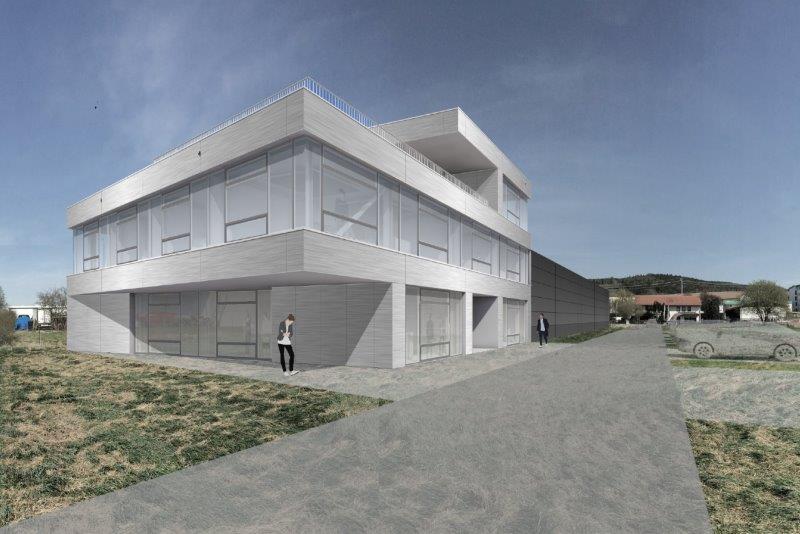 (design draft by Robert Ilgen - architect's office Taktak)
March 17th 2020 - Impact of the corona virus pandemia
---
The corona virus has finally made its way to Europe spreading quickly. Almost everyone is now affected by the measures which are aimed to contain further distribution of the disease. Please find below some points how we as company try to cope with this situation.
- We recognise the severity of the situation.
- We are in close contact with local authorities to implement reasonable preventive measures in time.
- We reduce risk by defining of redundancies and emergency plans.
- In daily working live meaningful measures like disinfection, reduction of travel, avoiding close contact, etc. minimise the chances of contagion.
- Our products are sourced predominantly from China, specifically from the region Fujian which is not listed as region at risk. Furthermore in contrast to Europe the count of new cases in China is falling constantly.
- According the "Bundesinstitut für Risikobewertung (German authority for risk assessment) the corona virus is relatively unstable in environment conditions. Contagion via shipment of goods is highly unlikely after 24 to 48 hours.
- At the moment delivery time of some items is affected by the transport restrictions. Especially capacity of air cargo has dropped significantly due to the partial grounding of flight routes. Possible further restrictions on transport of goods or other strict guidelines by authorities can hardly be predicted.
- We are in permanent close contact with our supplier for evaluation of the current situation.

March 01st 2020 - GrindTec postponed to November 2020 !
---
Just a few days before opening of the most important trade fair regarding grinding technology in Europe came the news. A virus gone wild has urged the organizers to postpone the whole operation to the end of the year. We hope things will come back to normal within short time so that we can move on connecting with our business partners without any concern. Let's give it another try in November! We would be happy to welcome you at our booth, though few months delayed.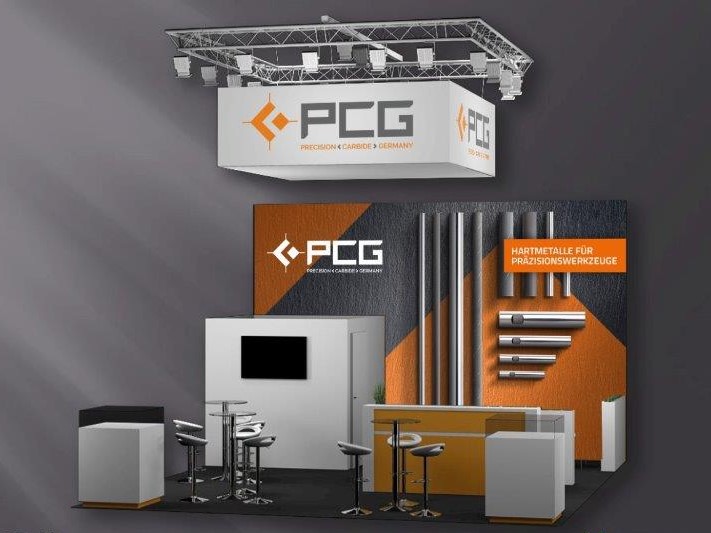 February 01st 2020 - Welcome Sven!
---
We are very happy to welcome a new member on bord. Sven Hess joins PCG GmbH as design engineer. He will make sure to precisely transfer customer specific requests into technical drawings. Especially related to product group wear and tear parts as well as special forms we are now able to deliver an even better service to our customers. We wish our new colleague lots of success and happiness in fulfilling his new tasks.
Januar 09th 2020 - Farewell Wolfgang!
---
Our dear colleague Wolfgang Schillig has decided to enter retirement by end of 2019. We say thank you for all his commitment and wish him healthy and joyful years as senior citizen. His task now is to find out whether it is really true that retirees don't have no time.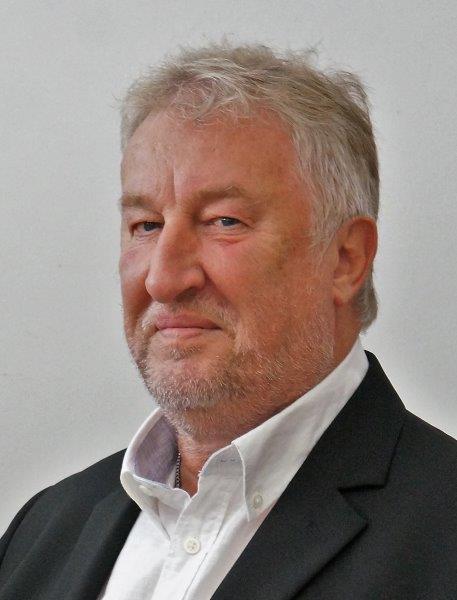 (Wolfgang Schillig)
His job has been taken over by our new colleague Eik Nennstiel who joined the company in October 2019 already. We are glad to be able to remain available for our customers on site in close contact.
December 10th 2019 - QR code
---
Implementation of quick-response codes (QR code) enables us to uniquely identify our articles electronically via scanner. First benefits will be visible when stock-taking takes place at the end of the year. Significant savings in time are to be expected.
High data density of this type of code allows to additionally integrate information about production batches. That way we can assure to provide precise tracing of certain products to their specific production parameters.

October 28th 2019 - credit rating
---
Rating agency "Creditreform" awards financial solvency certificate "CrefoZert" to PCG GmbH.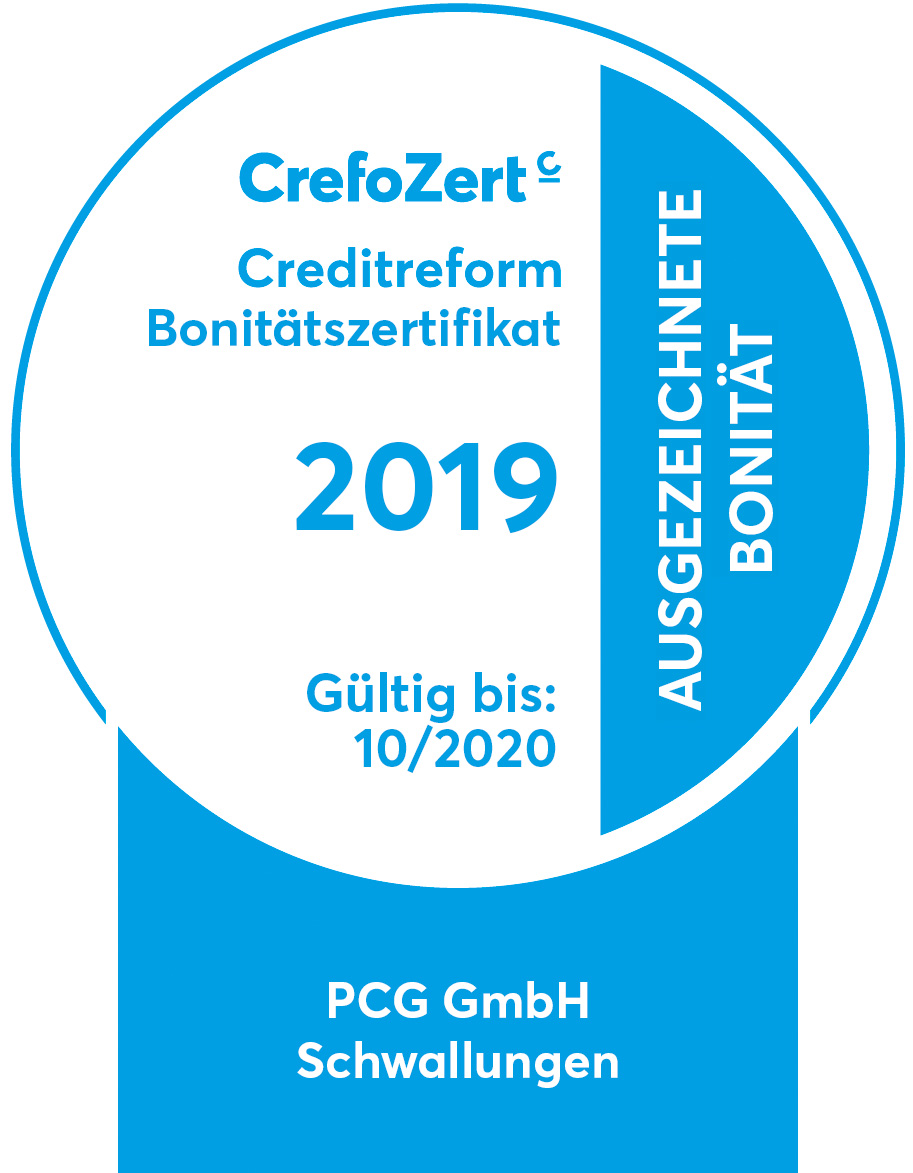 October 1st 2019 - welcome Eik!
---
We are very happy to welcome a new member on bord. As sales engineer Eik Nennstiel will serve as main contact for our customers in central and northern Germany. We wish our new colleague lots of success and happiness in fulfilling his new tasks.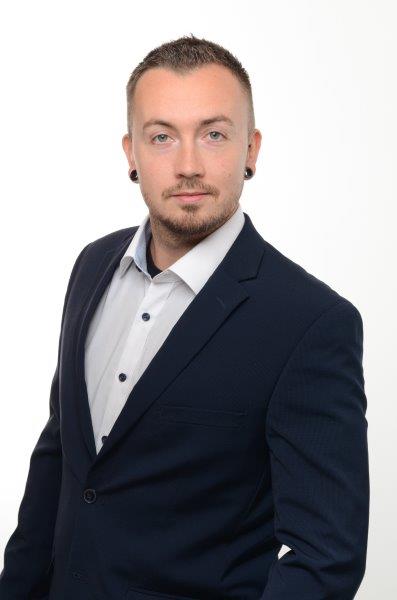 (Eik Nennstiel)
October 1st 2019 - trade fair Toolex in Katowice (PL)
---
The popular trade fair Toolex in Katowice (Poland) has once more gathered lots of visitors. PCG took part together with our local partner ISOTEK Spółka z o.o. Managing director and sales director of PCG have been on site to support.
At the same time MSV in Brno (Czech Republic) opened its gates. PCG has been present there as well together with our local partner Stroje JMK s.r.o.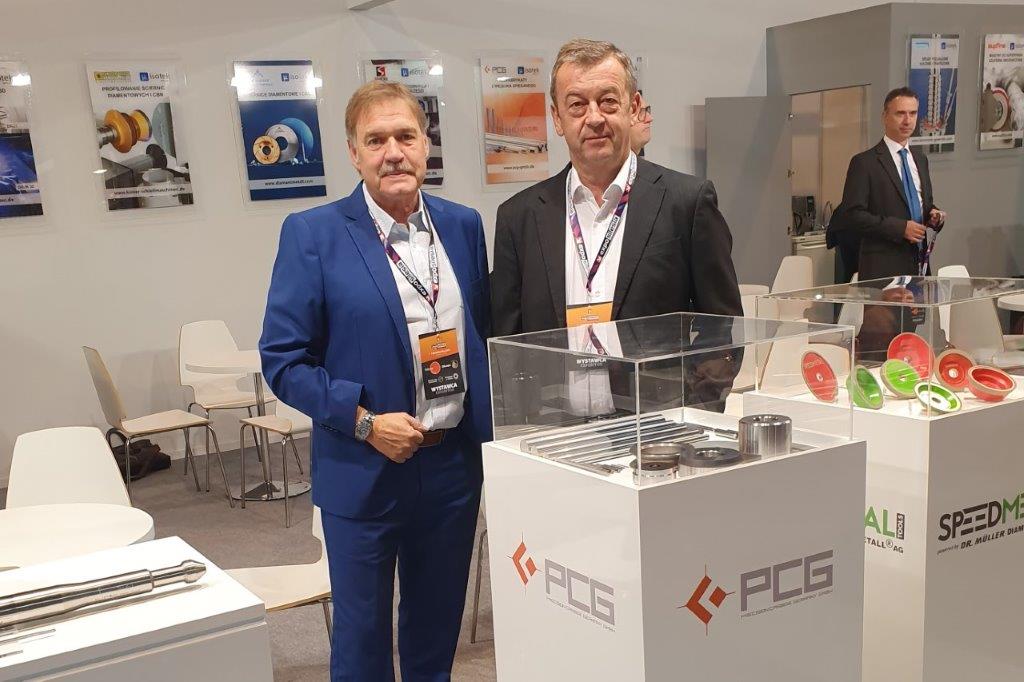 (from left: Dr. Frank Ilgen, Jörg Nennstiel, Krzysztof Balcer)
August 5th 2019 - quality certification ISO 9001
---
In order to deliver quality it is essential that the internal processes reflect this claim. Passing an audit our quality management system has been confirmed according to the norm ISO 9001. We understand this as a confirmation of the way we work and will continue to strive each day to fulfill the expectations of our customers.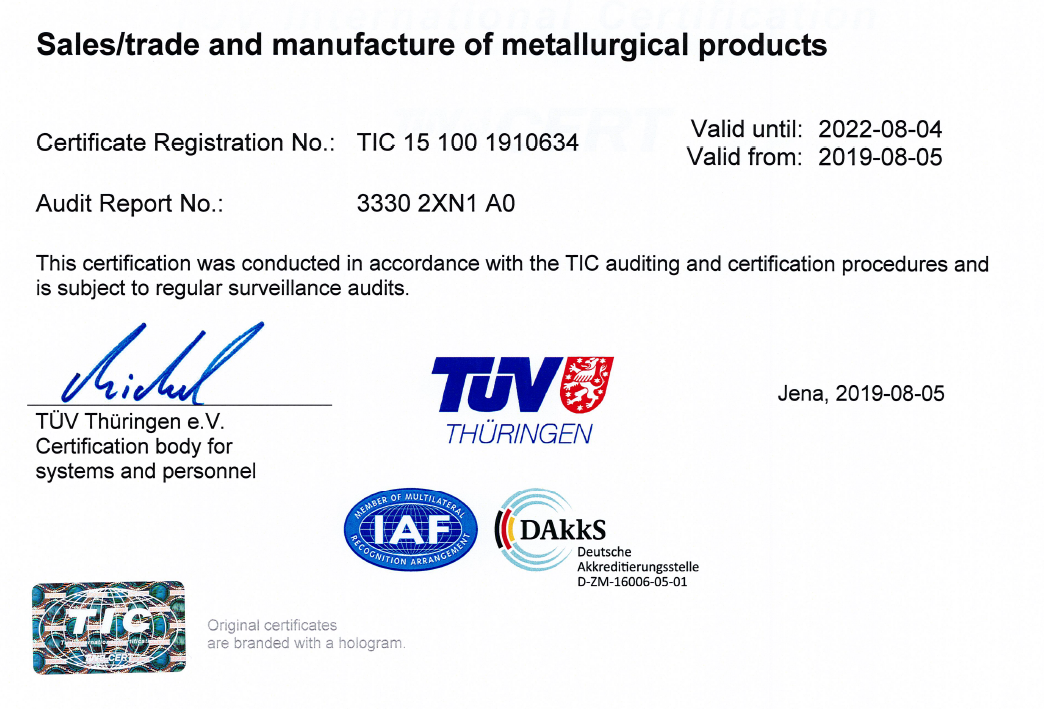 July 12th 2019 - summer happening
---
Our traditional summer happening took place at the cottage of local hunting club. The efforts of the short walking tour getting there were quickly compensated by a tasty BBQ. Unfortunately the planned rafting tour on the river "Werra" had to be cancelled due to low water level. Nonetheless the sailor outfit played well anyway.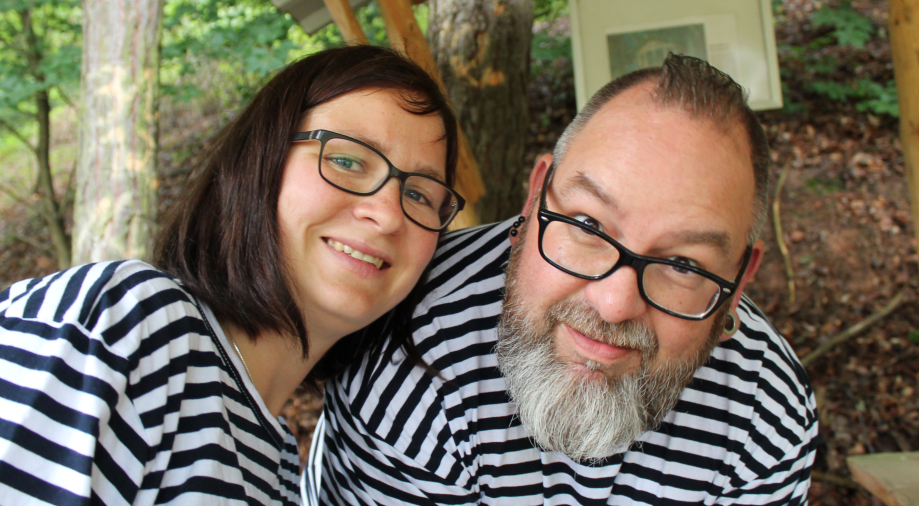 (from left: Maria Scharr, Jens Schubert)
May 16th 2019 - trade fair "Mach-Tech" in Budapest (HU)
---
Trade fair "Mach-Tec" in Budapest serving as biggest engineering exibition in Hugary opened again its doors to connect companies and people. We've had several interesting conversations at the booth of our regional partner Rolatast Bt.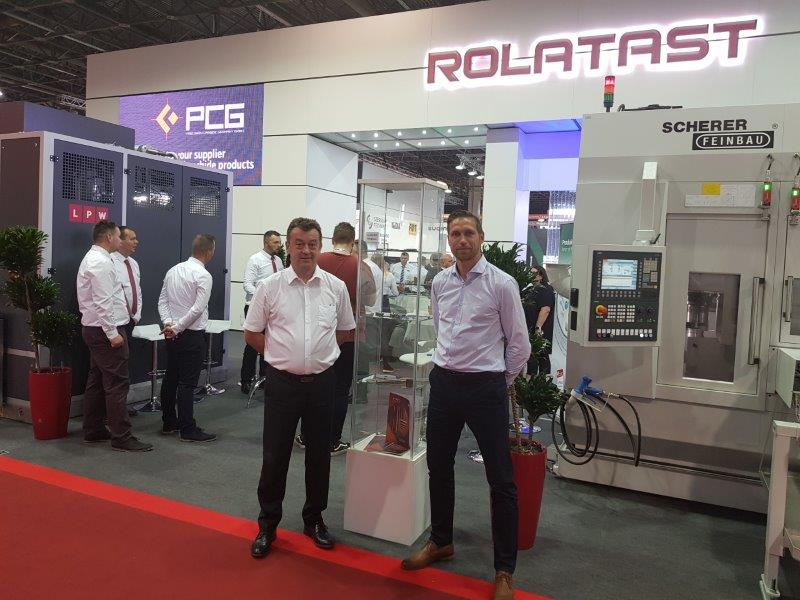 (in front from left: Jörg Nennstiel, Christian Ilgen)
April 18th 2019 - landline contact
---
New telephone number: +49 [0] 36848 - 4790 - 0
Our landline telephone communication has been updated to extension based system. This made a new telephone number necessary. From now on you can reach us via our central number 4790-0 instead of previously known 25880.
Specific phone extensions have been assigned to each employee (see contact).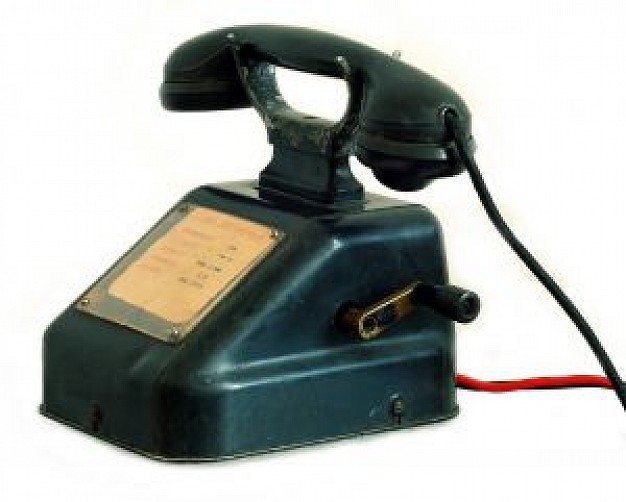 March 7th 2019 - hospice for children
---
Smiling children instead of Christmas give-aways.
The hospice for children in Tambach-Dietharz says thank you for our donation. We are proud to give a small contribution to help those families that have been hit hard by fate.