March 24th - Strrrrrike!
---
After a long Corona induced break it has been about time to once more determine our corporate champion in the german version of bowling (skittles). Denise secured the trophy after several rounds of targeting at the pins.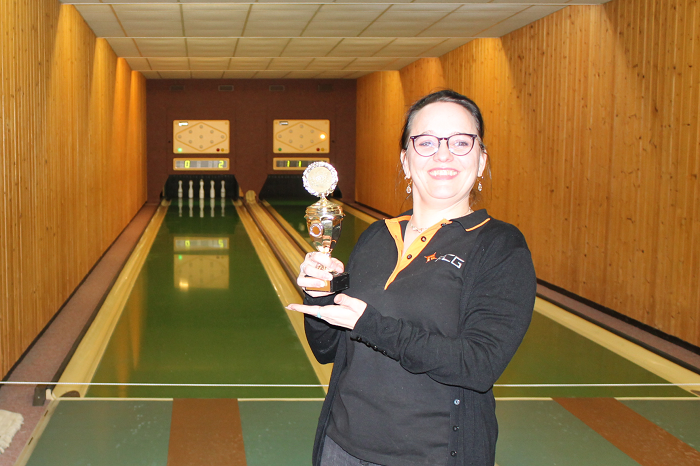 September 29th 2022 - Installation of new cylindrical grinding machine on site
---
September 22nd 2022 - Acceptance testing of new cylindrical grinding machine
---
Finally! Our new grinding machine has been assembled to production ready status. First test samples are machined at the manufacturing site in Ulm to check the production capabilites. Two to three weeks of patience are still required before commissioning takes place at our facility in Schwallungen. From then we will be able to offer a large spectrum of preforms within shortest lead times.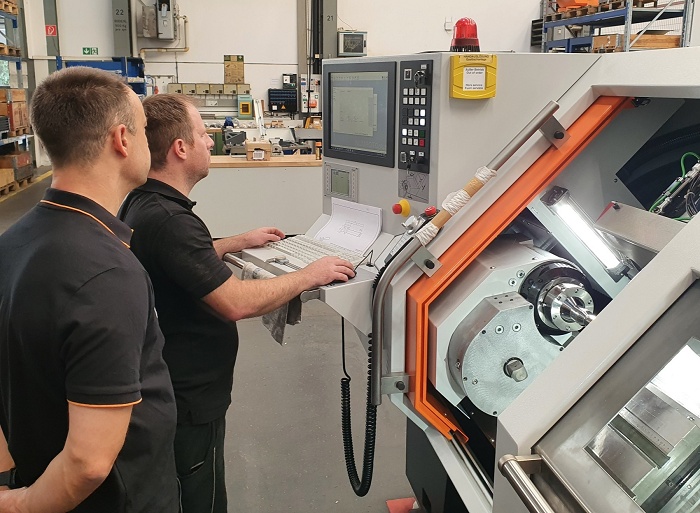 Andreas Gössl (Production Manager PCG) / Benjamin Kast (Technician Ulmer Werkzeugschleiftechnik)
August 20th 2022 - summer happening
---
Fine weather could be enjoyed in abundance this year, also at our yearly summer happening. So we have chosen some cool drinks to go along well on a sunny afternoon. Concerning activity we checked on the skills in handling bow and arrow to nominate the company's top archer.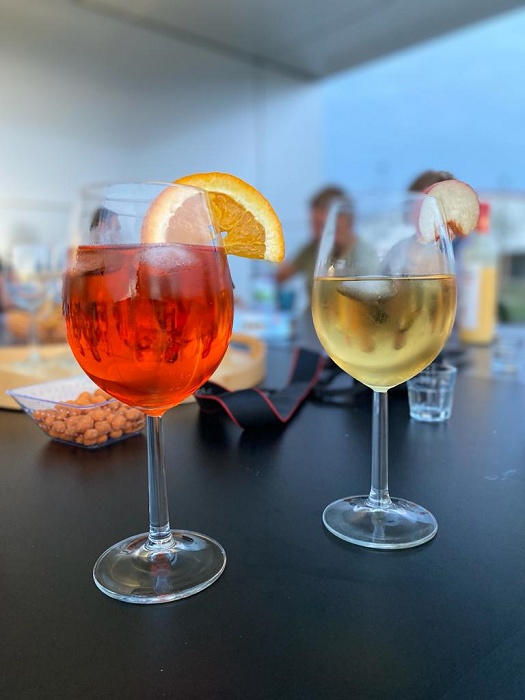 July 1st 2022 - Welcome on board, Andreas Gössl
---
Andreas Gössl joined our team as responsible manager for operations and logistics. We are excited to see him tackle projects like our investment in a new cylindrical grinding machine.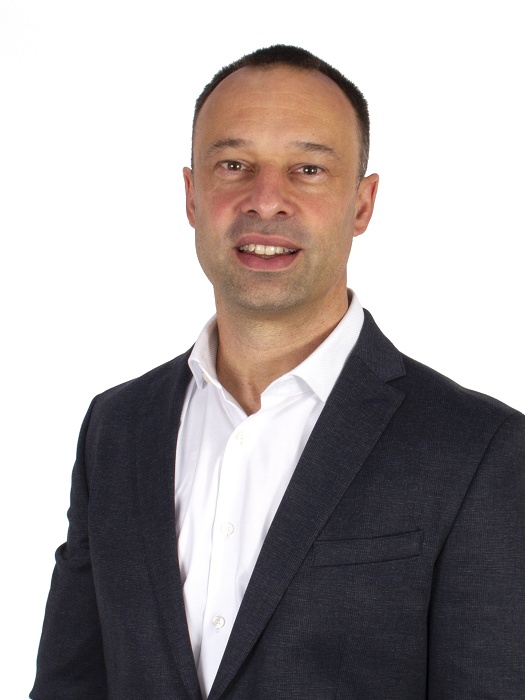 June 26th 2022 - Architecture day
---
Each year the chamber of architecture in the German state of Thuringia organises an event presenting several accomplished buildings featuring special designs to the public. We took the opportunity to invite any interested folk to have a closer look at our new workplace. Robert Ilgen, the architect who has overseen the development of the building, was available to answer questions regarding details.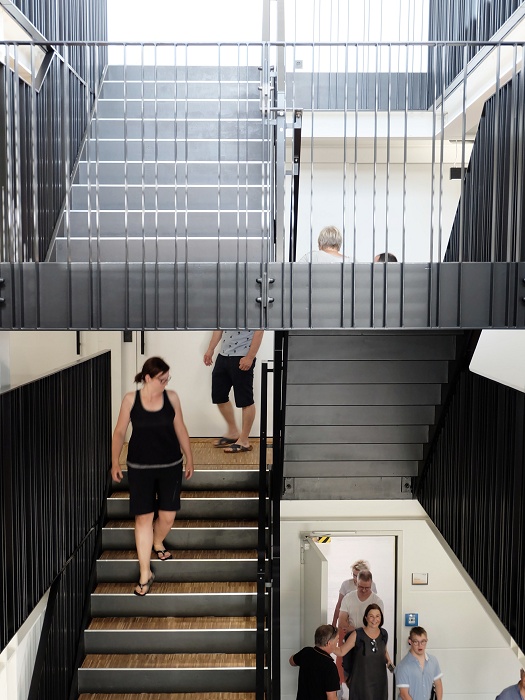 May 17th 2022 - GrindingHub: International Trade Fair for Grinding Technology
---
The first ever GrindingHub exhibition has taken place in Stuttgart. With an already exhausted exhibition budget we have been present with a rather small booth only. Nonetheless quality matters. Many interesting conversations underlined this approach. Thank you.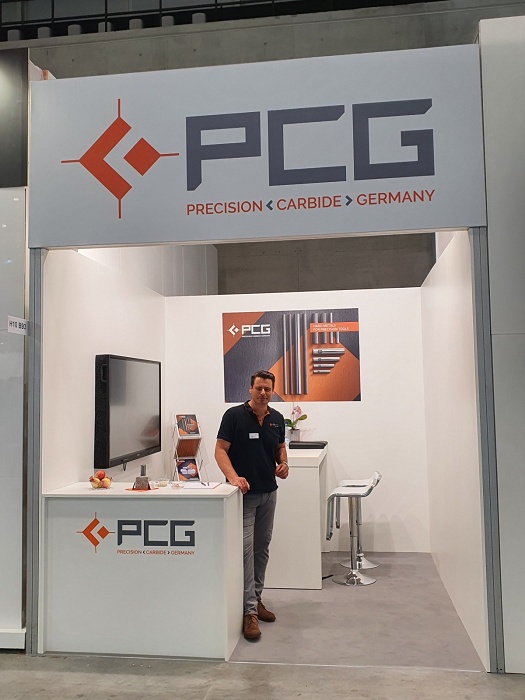 Rüdiger Schuy (sales southern Germany)
May 01st 2022 - Moving office
---
After almost 2 years of construction we have finally moved office to our new premises within the same industrial park. Step by step the whole company has been relocated in April without major interruptions to operations. The architecture of our new building is founded on the requirements and internal processes of our business. Providing excellent working conditions shall enable us to tackle the daily challenges of the market.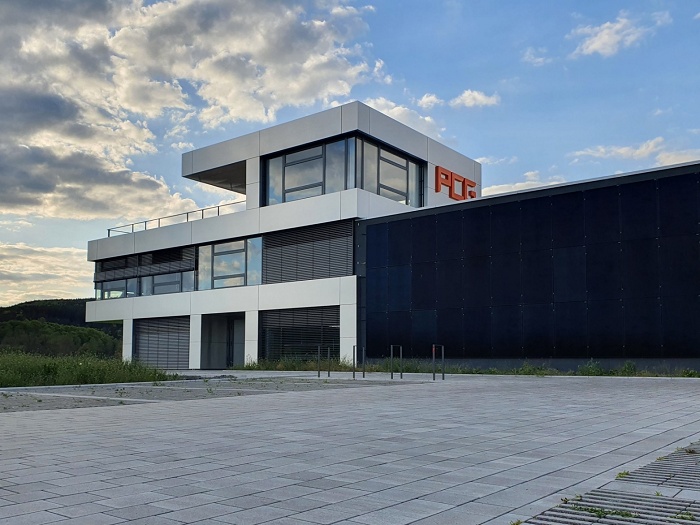 PCG office, view from south-east
March 15th 2022 - GrindTec: International Trade Fair for Grinding Technology
---
After cancellation of the event in 2020 it was about time for GrindTec to open the gates again from 15th to 18th of March in Augsburg. Despite several interesting conversations only few visitors have made their way to attend. It remains to be seen whether the exhibition continues to exist in the long run considering the newly launched GrindingHub targeting the same audience.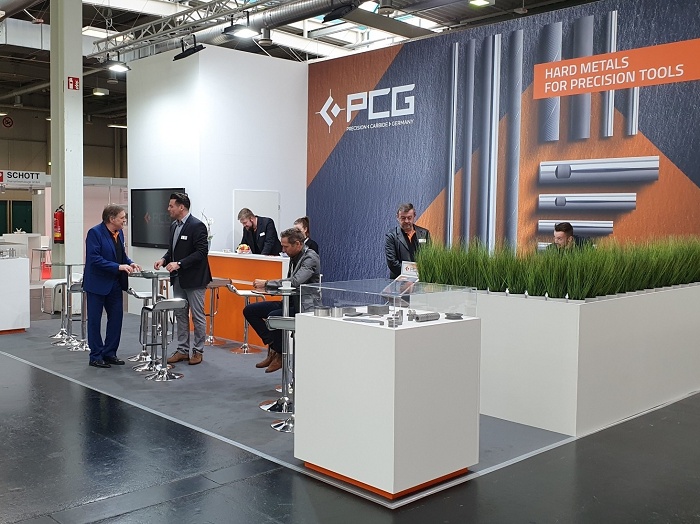 PCG-booth GrindTec 2022
December 21st 2021 - A different Christmas Party ...
---
Two years of restrictions due to the corona pandemic and no end in sight. It appears already odd to have many people sitting at a table in one room celebrating the upcoming Christmas festivities. In times like these you have to be flexible. So we decided to utilise our rooftop for a gathering. The regional trademark Bratwurst (sausage) must not be missed. Some hot wine helps to ignore freezing point temperatures. The weather played its part by sending some rays of sunshine.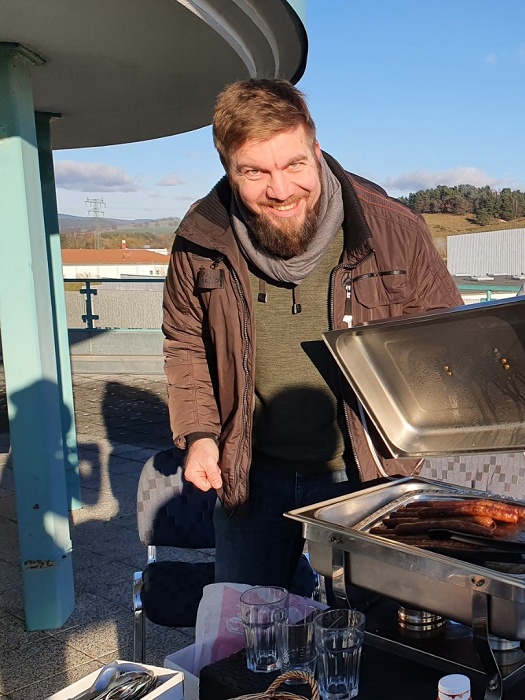 Sven Hess (design)
October 25th 2021 - Appointment of Christian Ilgen as managing director
---
Christian Ilgen has been appointed to managing director of the company PCG. This important step in the context of management succession planning has now been approved by official listing in the German register of companies. Together with Dr. Frank Ilgen two directors will lead the company for the time being. This transfer of responsibility shall lay the foundations for long term business success and continued development of the company.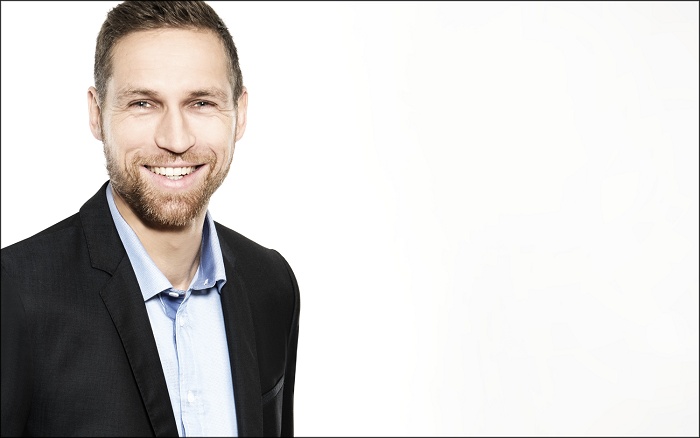 Christian Ilgen (Managing Director)
February 01st 2021 - Support for childrens hospice in Tambach-Dietharz
---
We are glad to be able to contribute a small share to support families being struck hard by fate.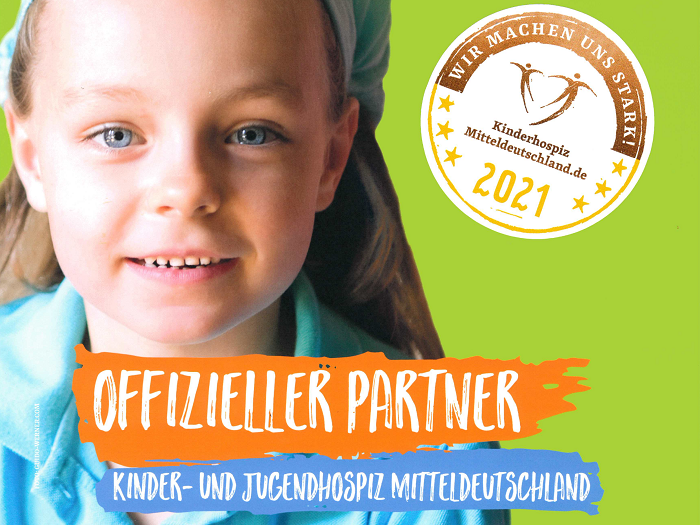 November 13th 2020 - roofing ceremony for new PCG headquarter
---
Completing the core steel construction of the building as well as the pouring in concrete of the ceilings marked an important milestone towards the errection of our new headquarter. Due to the current situation concerning the Corona pandemic we raised our glasses in limited numbers of participants.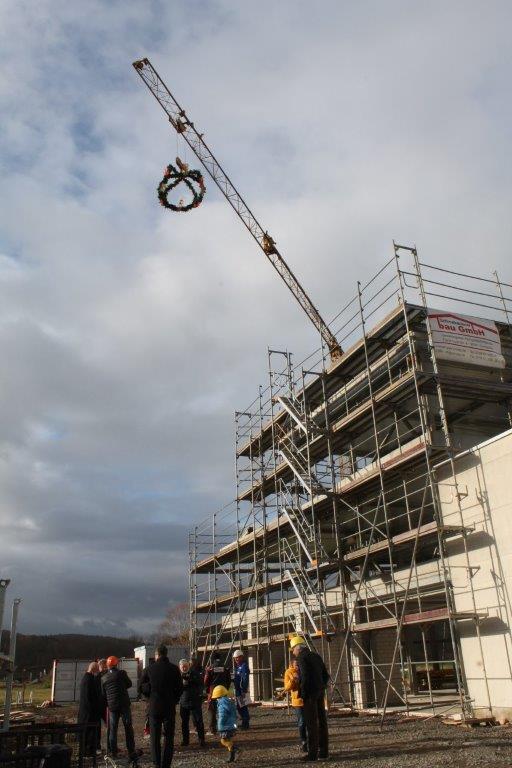 Shell construction of new PCG office
November 03rd 2020 - Grindtec cancelled!
---
After lots of speculation finally the widely popular trade fair focussing on grinding technology has been cancelled. A steep increase in new Corona infections especially in the town of Augsburg has led the regional government make this decision. The organizers had reassured until the last second that the exhibition would take place. Our booth was already packed and ready to be shipped. Now we have to be patient until 2022.
September 11th 2020 - summer happening
---
Our traditional summer happening took place at the cottage of local gardening club. With a small competition we determined the champion in handling an airgun as well as the master of dart sport. Finest late summer weather brought us a beautiful sunset and pleasant night temperatures for a get-together outdoors.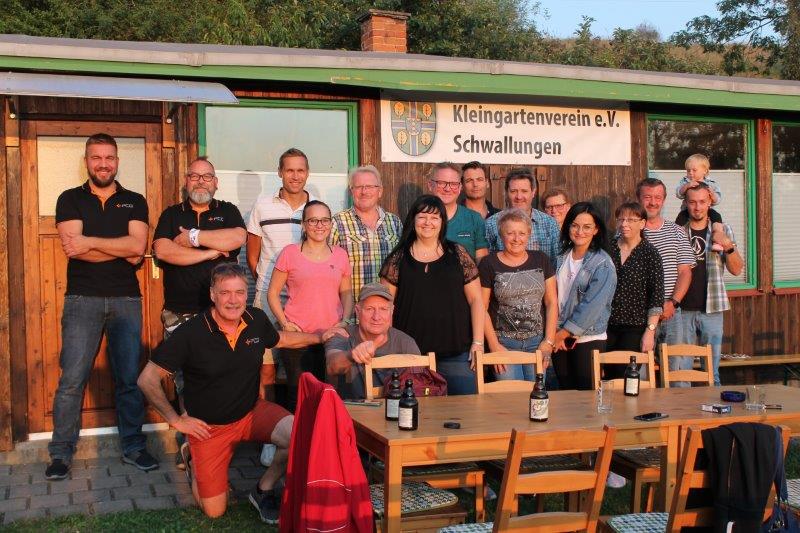 June 17th 2020 - Ground-breaking ceremony for new PCG headquarter
---
We have decided to move ahead with our investment in building a new headquarter for PCG, despite the current economic downturn due to the Corona pandemic. Our new facility is just about a stone throw away from our current location. We are looking forward to moving in by August next year.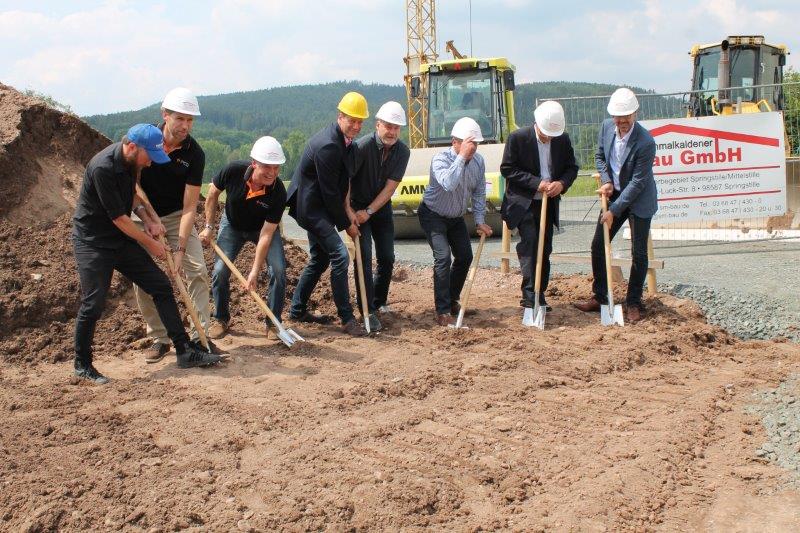 From left: Robert Ilgen, Christian Ilgen, Dr. Frank Ilgen, Steffen Thein, Eckard Dietsch, Holger Storch, Karl-Heinz Einhäuser, Enrico Elberskirch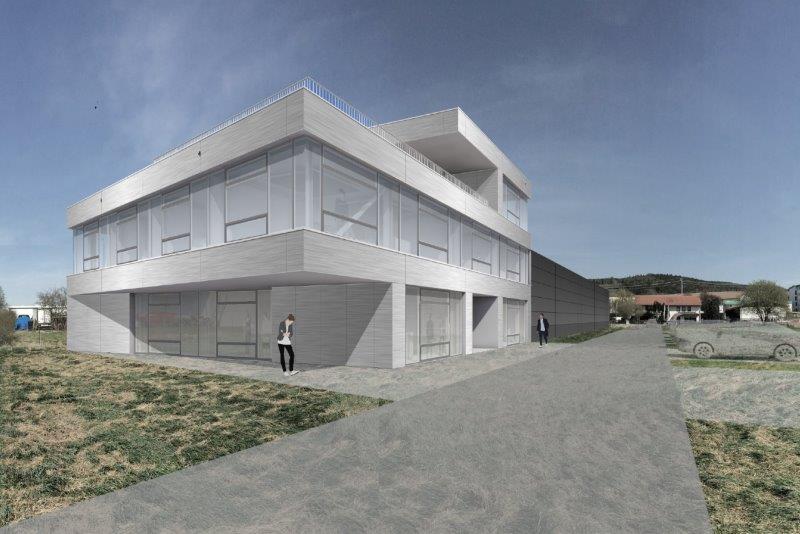 Design draft by Robert Ilgen (architect's office Taktak)